The Hive SG Coworking Spaces Kallang / Lavender
Coworking Space at Vanguard Campus Kallang Junction
---
1 Kallang Junction, Lavender, Singapore
---
Mon-Fri: 09:00 - 18:00
Sat: 09:00 - 14:00
Sun: Closed
---
The Hive Singapore occupies four floors of three combined shophouses, which until recently used to house Expedia. Luckily the shophouses were converted sympathetically but in a way that created large open spaces, perfect for creating a comfortable coworking environment.

The Hive Lavender combines a large coworking space, private offices, photography studios and design workshop in one. Our aim is to build a creative coworking community of designers, architects, creative freelancers, photographers, writers, bloggers, editorial teams, sculptors and makers who find it very helpful to work with the studio and workshop all in one space.Become part of Asia's most dynamic creative community that stretches to Bangkok, Singapore and Saigon.

Beautiful workspace located on the top floor of the brand new Vanguard Campus Building – The Hive Lavender is designed for a creative way of working.

The Hive Cafe at Lavender, a barista serves freshly roasted coffee beans, locally roasted by Sarnies.

Part time hot desk $250
Full time hot desk $450
Dedicated desk $500
---
24/7 Access
CCTV
Coffee
Fax machine
LAN Connection
Meeting room
Pantry
Printer
Projector
Whiteboard
---
---
ABOUT THE AREA
Being one of Singapore's oldest districts, Lavender is one of the more nostalgic-looking areas of Singapore. Lavender maintains its calmer vibes in spite of the recent mushrooming of cafes and music studios. Landmarks include the Jalan Besar Stadium, the Golden Mile Food Center which serves food from all over Asia, and Arab Street and Haji Lane with their colorful cafes, restaurants, and shops that sell exotic goods.
---
REVIEWS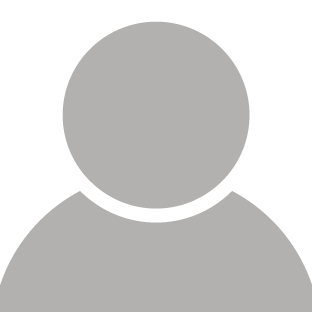 Having a manager, Ryan Warner, flaunting his tattoos in a coworking space is plain irritating because he is not respecting other white-collared tenants sharing the same office. The Hive is an entrepreneurial environment where it is common for fellow tenants will be meeting their respective customers who might be conservative. There is no need to display your arm tattoos, an act that is reeking of insecurity. COVER THEM UP like what they do in schools and banks! If exposed tattoos are freely accepted in a professional workplace in Singapore, you will start seeing tattooed teachers and bankers, which is not the case. If your intention is to prove what a badass you are, then The Hive is not a suitable place for you to flash about. The more authentic place will be Kallang Airport, Tanjong Rhu, Yishun 10 or Rochor Bay, where I doubt you dare to swagger.