who we are
FlySpaces is a no-fuss workspace platform for fast-paced, SME's, multinationals, startups and entrepreneurs. We have an expansive network of hundreds of fully-furnished workspaces to discover across key Southeast Asian cities that you can rent by the hour, day, week or month.
Our local teams source workspaces, organizing viewings, negotiate the best terms, and finalize the best deals for you. We understand that a workspace is not just about the location; spaces need to inspire motivation and professionalism regardless of transience. FlySpaces has got you covered so you can focus on what's most important: your work.
For venue owners, we are your digital marketing platform that connects you to a vast user base so you can make the most of your space and monetize it.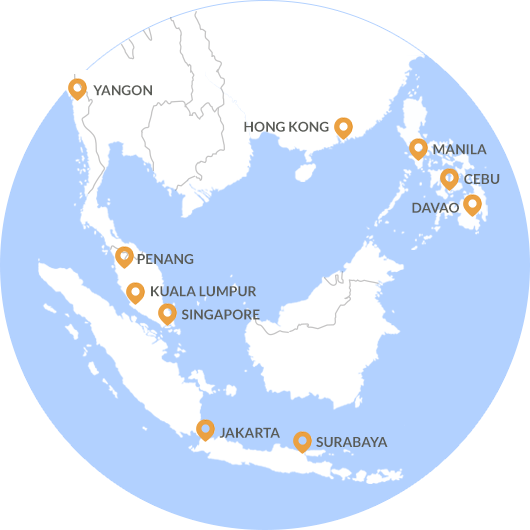 Over 4,000
flexible office spaces
With the most flexible workspace options and access
to the premier spaces across Southeast Asia,
we offer the best flexible space solutions across to region to startups, entrepreneur, and multinational companies alike.
Whether it's a desk at a coworking space, a private office,
a meeting room, or even a pop-up event
venue, we can help market and book your space.
about the team
Since 2015 we've been growing our team and are lucky enough to have found a hardworking group of Space Experts passionate about helping you find your perfect workspace. Whether you're an entrepreneur looking for a desk in a coworking space or you need to relocate your head office to a new market, we provide options for all levels of business. As a team we're always striving to provide technology solutions to the time consuming and often frustrating search for office space. The ultimate goal? To shape the future of work.
We're a team that values working together as individuals - there is cross-collaboration between teams and departments where one person's win is a win for the whole team (and of course the opposite is also true). We believe everyone has an important voice to be heard and we empower our team members to share their ideas, no matter how big or small they might seem.
Interested to be part of changing how people work? Send us an email!